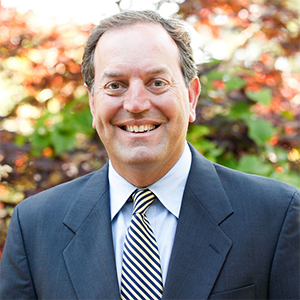 Sales Associate | New Seabury Sotheby's International Realty
New Seabury Sotheby's International Realty
12 Mallway
Mashpee, MA 02649
Email Phone: 508.477.8300

About Mark
Mark Thompson , Sales Associate, New Seabury Sotheby's, has been helping families find their Cape Cod dream homes for the past 11 years, primarily in New Seabury where he lives with his wife and children. Mark has a long record of successfully guiding clients in their real estate decisions and has been involved in over $30 million in real estate transactions during his 11 years working at New Seabury. Mark is dedicated, passionate and very knowledgeable about New Seabury and the surrounding area because he and his own family have lived in multiple villages while both renovating and building homes here. Thanks to his exceptionally loyal clientele, personal referrals and repeat business, he has built a solid foundation of real estate clients.
Prior to his career at New Seabury Sotheby's, Mark was part owner and Executive Vice President of Sales and Marketing at Thompson Products, Inc., a market leader in photo storage products. After successfully growing and selling his company, Mark decided to continue with his passion for selling by starting a career in real estate. He continues to enjoy the challenge of working with both buyers and sellers on Cape Cod and offers seamless assistance to his customers for every aspect of their home purchase or sale. In his free time, Mark enjoys golfing and spending time boating in the local waters with his family and friends.
Mark's Testimonials
Mark was very professional and was able to take me from home visit to closing in very short time. I would definitely use him in the future for buying a home. He is very knowledgable of the Maspee area and was great to work with.
Mark exceeded our expectations in the sale of home. He was always there for us when we had questions. His negotiations with every party involved were superb. He calmed our anxieties. We have bought and sold many houses over the decades and he was the best agent we ever had. His confidence and knowledge of the market resulted in a better price and quicker sale than we anticipated.
We highly recommend Mark Thompson of New Seabury Sotheby'™s International Realty. Mark is a true professional. His knowledge and expertise of the local real estate market was extremely helpful to us. As out-of-state buyers Mark'™s experience and attention to detail was most welcomed by us. We look forward to spending time in our Maushop Village Cottage and hope to see Mark agin soon!
Mark's knowledge of his business and his proessional and calming demeanor, made our purchase a very positive experience.
Mark has, in all aspects been terrific. He is a person of integrity and true to his word. He represented the Seller in the sale of a property in New Seabury that we purchased. He dealt with us honestly and provided necessary information. His responsiveness was remarkable; when we asked a question or needed information he always followed through. There was no need to chase or keep reminding as is so typically the case. While he certainly fulfilled his obligation to the Seller, we found him to [...]
Mark was our broker when we bought our condo several years ago and again when we sold it this year. He has always been professional, friendly, and knowledgeable -- helpful in every way. And this has continued during the years we owned our home. I consider Mark to be a professional in every way as well as a friend. I have recommended him to folks in the past and will continue to do so.
Mark was incredibly helpful. He knows the area extremely well based on his extensive experience as well as being a local resident. He is also very professional and provides a well informed, balanced perspective on the choices, leaving you in the driver's seat but well supported.
If you are interested in real estate in New Seabury, then you must contact Mark Thompson. His extensive knowledge of every neighborhood, both it' past history and present status is outstanding. He is extremely professional and his attention to detail is second to none. I recently purchased a cottage in Maushop Village and Mark could not have been more helpful, reliable and effective. I highly recommend Mark, he is everything you could want and need in a real estate broker!
Mark helped purchase one of the last great parcels of land in New Seabury. He guided us through the process and facilitated a successful purchase. Suggested professionals for various steps. Mark is very knowledgeable about the area and gave us complete confidence. He is the epitome of a excellent realtor - make him your realtor!
I am not one to give out 5 stars easily, and this is the first review I have written. Mark deserves the 5 stars. . He went beyond the call of duty to make this sale happen. I had a complicated sale that required local knowledge and wisdom. When things came up that were worrisome to me, he had that experience before and knew how to handle it. Beyond that, he always responded right away. The sale price he suggested was fair to the seller and the buyer and the house sold quickly.