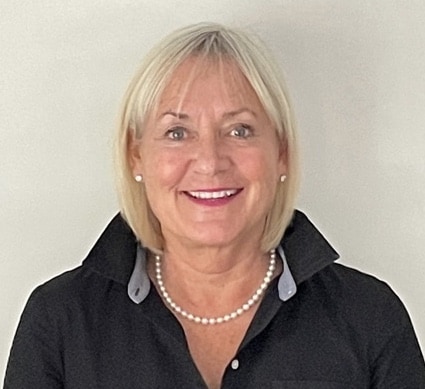 Sales Associate | New Seabury Sotheby's International Realty
New Seabury Sotheby's International Realty
12 Mallway
Mashpee, MA 02649
Email Phone: 508.477.8300

About Marian
Marian has been a long time resident of Popponesset, having been active as a board member for many years, has a background as an RN and realtor in CT prior to moving here full time. As a realtor for New Seabury Sotheby's International Realty, Marian has become one of our top producers within a short period of time. She has been extremely active and has successfully worked with buyers and sellers to help them solve their real estate needs in our area. Her dedication, hard work, passion and honesty has produced successful results for her clients.
Marian's Testimonials
Highly likely to recommend Bought condo in Maushop 2018 It's rare in the real estate business (or any service business for that matter) that you encounter someone that is truly honest and cares about your transaction. Marian is that person. She took time to make sure that we were satisfied with our purchase, helped us see multiple properties over many  months, discussed matters that were important to us, and showed us that her ultimate goal was to make sure we were happy with our [...]
Marian is an exceptional realtor. She is highly responsive and knowledgeable and goes the extra mile to help a prospective buyer. She went above and beyond to help us in a challenging property search.
Dear Marian, It took two nights of good sleep and a full weekend off with great summer weather (without any parents around!) to really appreciate how much our lives have changed with the purchase of our property.  I do not believe that any of this would have been possible without your hard work on our behalf all summer long.  By helping my parents to purchase their condo, you played a key role in my mom's happiness and my dad's ability to finally come to terms with his impending [...]
Sincerely yours, Josh and Greg
Very friendly and personable. She is great to work with! Would highly recommend to buy or sell with her. Very quick to respond/answer questions... the listing was on for only 4 hours and she helped me get my offer in ASAP. In this market, acting quick is so important.
My agent was Marian Oost. She was the best agent that we have ever worked with in all of our many real estate transactions. She was professional, went the extra mile and what stood out the most for both of us was her honesty when asked a question. I have already recommended her to friends and will reach out to her if we decide to purchase another property.
Marian was the first agent we met when we started to look for our home in Mashpee and quickly became our go-to person. We warned her we weren't sure what we wanted and that our price range could vary depending on what we found. She stuck with us and we quickly realized that having a buyer's agent was the best way to cram as much as we could into each visit to the Cape. She organized each visit, previewed some homes for us, and somehow helped us make the right decision. I knew that [...]
We are so fortunate to have worked with Marian. She is extremely knowledgeable and professional. Marian was very thoughtful about keeping us informed throughout the entire process. We would highly recommend her it was true pleasure to have met and worked with Marian.
Marian assisted me with the sale of my home in New Seabury. She was very responsive to my requests and certainly worked diligently to market my home. I really appreciated her attention to detail and her knowledge of the area which helped to focus the marketing go my home. I recommend Marian to any prospective buyer or seller and I know she will provide a focused and tailored approach to your needs. She was also great to work with and easily accessible. FP [...]
It's rare in the real estate business (or any service business for that matter) that you encounter someone that is truly honest and cares about your transaction. Marian is that person. She took time to make sure that we were satisfied with our purchase, helped us see multiple properties over many months, discussed matters that were important to us, and showed us that her ultimate goal was to make sure we were happy with our final decision. She was extremely knowledgable in the area, [...]
We were so fortunate to be able to work with Marian this past spring. This was our first home purchase, and Marian was invaluable to us throughout the entire process - her guidance, knowledge, and advice were spot on. We learned a lot and couldn't be happier with the home we purchased or our experience working with her