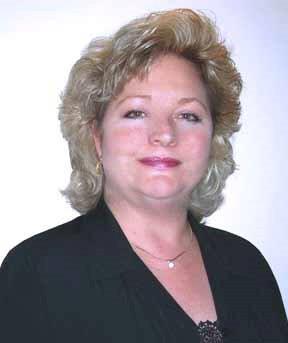 Broker Associate | New Seabury Sotheby's International Realty
New Seabury Sotheby's International Realty
12 Mallway
Mashpee, MA 02649
Email Phone: 508.477.8300

About Dorothy
Dorothy brings extraordinary talent and real estate knowledge to New Seabury Sotheby's International Realty. With over 30 years of experience and hundreds of successful real estate transactions, she takes great pride in listening to her client's needs and works diligently to meet their expectations. She knows the Cape Cod real estate market well and her expertise in New Seabury and Popponesset have earned her the Top Sales Agent Award numerous times. Clients choose to work with Dorothy because of her strong work ethic and exceptional service, which is evident by her loyal repeat client base as well as many first time satisfied clients. Dorothy loves living on Cape Cod and enjoys sharing her knowledge of this wonderful place and all it has to offer.
Dorothy's Testimonials
Thank you Dorothy for helping us find our dream vacation home. We are so excited to make new memories in New Seabury, Tim & Patty
While I typically don't take the time to write reviews, I needed to give Dorothy Oosterman a tip of the hat in this case. Dorothy recently sold our Maushop Village condo. In addition to being highly professional and knowledgeable about the market, she was exceedingly responsive when we needed to have a question answered or information provided. If you're seeking to buy or sell anywhere in New Seabury, do yourself a favor and meet with Dorothy. I'm pleased to unconditionally [...]
You are the BEST REALTOR!!!! Thank you for all your help that has truly been above and beyond the ordinary! Jane
"Dorothy was excellent! She always returned my calls, emails and texts in a timely manner. She was very knowledgeable of the area and our particular purchase. I highly recommend her!"
The New Seabury agent was extremely professional, willing to show us several homes in the area to purchase and always pleasant during our interactions. She was knowledgeable, sincere and very patient as we pursued our quest to buy a property. (GA)
A year ago my husband and I met Dorothy for exploratory conversations about a condo which was way out of our price range. We were immediately impressed with her knowledge of the area and the time and attention she gave to us knowing we could not afford the properties she was showing us. A year later we found ourselves in a position in which we could purchase our dream home in New Seabury and immediately called Dorothy. She guided us through the whole process from offer to closing and put [...]
Dorothy Oosterman went above and beyond to help me secure financing. (AB)
Dorothy Oosterman was the listing agent for the property we were looking at. We found Dorothy to be helpful in answering the questions we had. She was able to answer us in a timely fashion when we had more specific questions about the listing.
"The house we purchased had a mold issue and had been sitting a long time with no dehumidifier, the basement and house was very damp. After the house was mitigated by the mold experts, the listing broker took the initiative to buy a new dehumidifier and hired a plumber to hook it up. Which was highly recommended by the mold contractor. I really appreciated that"
Dorothy was extremely knowledgable about the area. She and I were in constant communication throughout the entire purchase process. She was even able to help me procure a swing loan to purchase my new house until the proceeds from my own house sale became available. I am confident recommending Dorothy to any of my friends looking to purchase homes on the Cape.